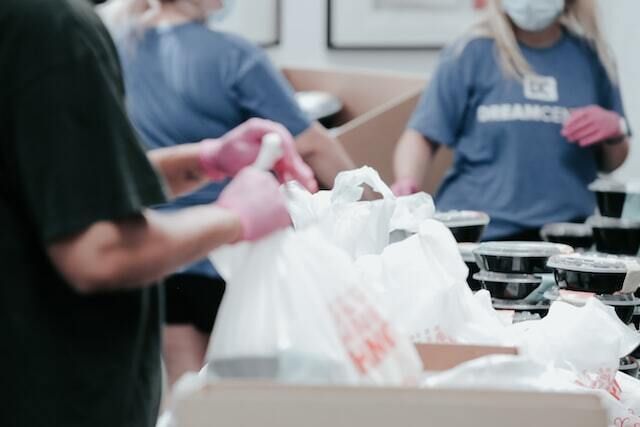 November means a time to give thanks for our family, friends and loved ones this coming Thanksgiving. It's also a time to show nonprofit organizations in your life some love! Every year, the first Tuesday after Thanksgiving is designated as "GivingTuesday." This is a time where organizations across the country all come together on a single day of giving to raise as many funds as possible. Many organizations are able to partner with foundations or individual donors to match funds on GivingTuesday, helping money go further.
This year, GivingTuesday falls on Tuesday, November 29th. While we're only at the beginning of November, now is the time to make a GivingTuesday plan. Whether you're wanting to donate, organize a fundraiser or volunteer, the time for action is now! Check out these ways you can get involved with the giving day coming up later this month.
To Donate
GivingTuesday fundraisers may begin days or weeks before November 29th. Often, grassroots fundraisers will collect donations ahead of time to donate on the actual GivingTuesday. That's because on the actual day, many community foundations or private donors will help match donations for one day only. That means often your donation will go further if donated on GivingTuesday. 
Remember—not all organizations are the same. Do your research now for local GivingTuesday activities. See if there will be matching donations later in the month. Find out how the organizations you want to support will be taking donations. Having a plan in place makes it easier to donate later in the month. 
To Volunteer
The flurry of activity surrounding GivingTuesday also means that extra volunteers will be needed to make the day a success. Check in with your local organizations to see if you can be a volunteer for their GivingTuesday activities. They may need people available to help write and send thank you notes, to call donors to remind them about the day's festivities, to be an emcee at a local event or many other activities that surround the day. Think about what your strengths are and consider how you would like to contribute when GivingTuesday comes around. However, don't wait to sign up! The time to find your volunteer opportunities is now.
To Organize
While donating or volunteering is a great way to get involved, you can also help organize those aspects of GivingTuesday. Start a fundraiser in early November and involve your family, friends and loved ones. Go through a sanctioned giving website to raise funds for the organization of your choice. Another way to help is to simply raise awareness about GivingTuesday by talking about the day of giving with people in your community. Help them come up with how they're going to spread awareness or participate in GivingTuesday. Help manage volunteers for the giving day by contacting local organizations. The options are limitless when it comes to your involvement on November 29th.
Although the day of giving is at the end of the month, the time to plan is now! Consider how you'll give and which organizations you'd like to donate to on GivingTuesday. If nothing else, now is the time to raise awareness with your community and to help ramp up awareness for a day that does so much good for our communities and the world.